I rescued some lovely maps of the Mississippi river from the late 1800's from the recycling bin a few years ago. I guess the library ran out of room. The maps chart the depth of the river at 100 foot increments. Every 1000 feet or so the surveyors made a transect from one side of the river to the other, from Minneapolis to Louisiana. What I like best about them though is the level of detail of the countryside, including building shapes and names, names of land owners, and even names of the types of trees. I've only scanned a few maps from the Minneapolis-St. Paul area, but I've got a couple hundred more in storage (not a complete set though).
What to do with them? A museum somewhere would be a good home, or you've got an idea let me know, I'd like to find a better home for them.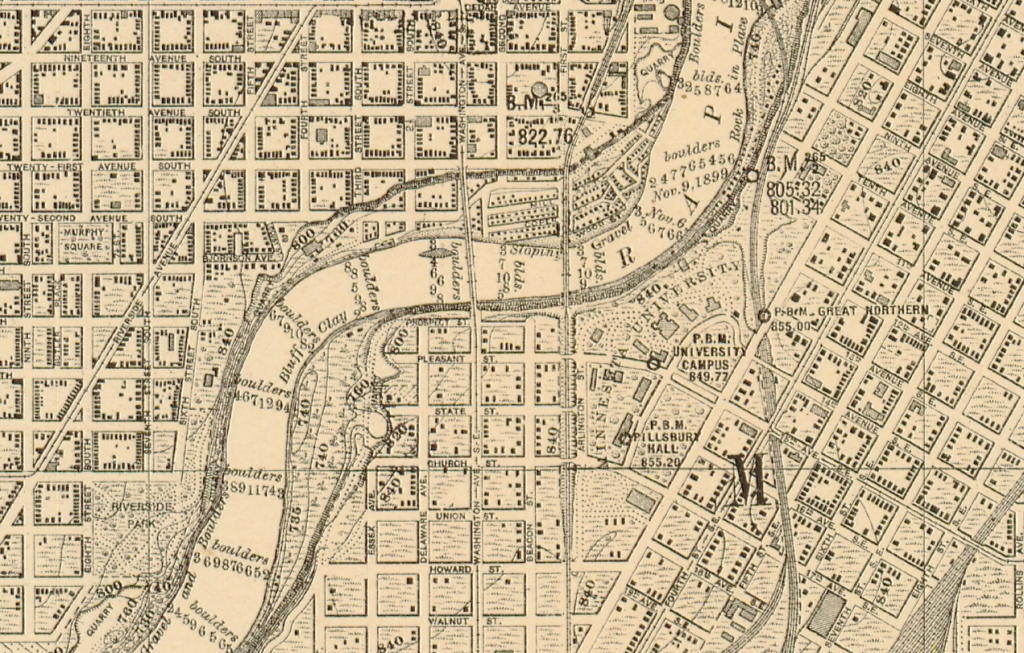 This map shows the campus of "Minnesota University" including Pillsbury Hall which is currently the geology building.
Here's scans of the three maps from the Twin Cities (see index below for the locations of each):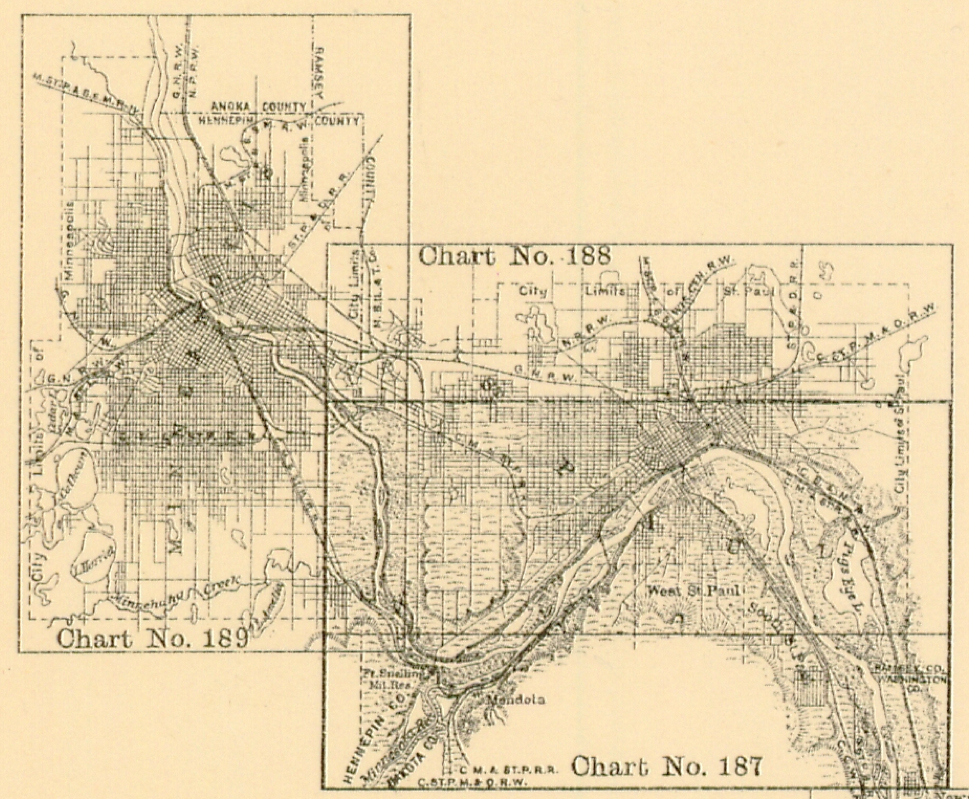 2015 UPDATE: See http://www.umesc.usgs.gov/data_library/maps_quads_figs/1890s_mrc.html for a full georeferenced set of these maps.